The answer to this question lies in one word: convenience. Not your convenience, but your customers'. You want it to be convenient for your customers to reach you, no matter how many or how few channels you need to achieve this.
Here are some factors that will help you achieve optimum reachability:
Speed
The trick with customer service is to find a way to resolve the customer's problems as fast as you can.
If you can do it at the first contact, that's ideal. Because, as studies have shown, 67% of customer churn is preventable if the customer issue was resolved at the first engagement.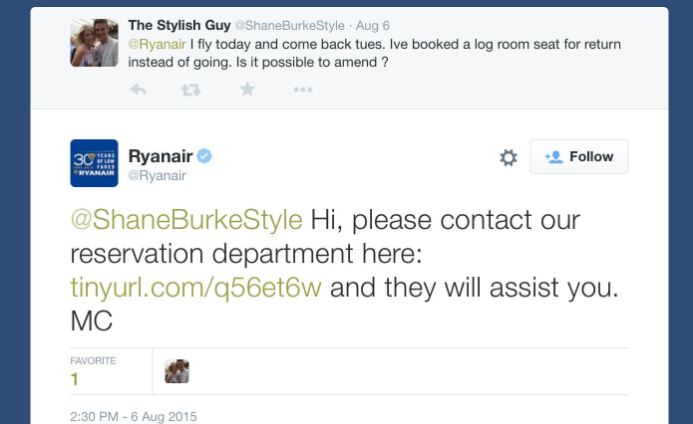 Using a support channel to re-route a customer elsewhere defeats the purpose of that channel. We hope you'll forgive us for stating the obvious: customers don't like having to knock on several doors to get one useful response. So when you choose your channels, think about how successfully you can provide solutions through each channel.
Consistency
This brings us to the next point—consistency. The quality of your customer service must remain good across all of your channels. For example, chat may be just another channel to you. But if you disappoint a customer there, they'll perceive your entire service operation as bad. So what do you do when one channel is bringing down your entire service operation?
Netflix is a great example of how a company can take a more focused approach to providing good service. After figuring out that it couldn't adequately provide a quick and easy resolution on first contact via email, it no longer offers email as a channel.
It's not that Netflix isn't good at providing customer service via email, it just wasn't the right tool for the company to provide the best service. If you feel like you aren't able to give your best service through any channel, let it go. As an alternative, offer unbeatable service through your other channels, like Netflix did:
Netflix has developed an effective self-service center online, with quick access to a live agent via either chat or phone. The help page displays the current availability and wait time for these channels, so that customers can choose the one that will get them helped faster. Each call or chat is also assigned a unique code, which provides the agent easy access to the customer's personal information for a seamless, single-contact resolution.
Relevance
Find out which channels are most relevant to your customers. Doing so lets you serve the customers through channels they are familiar and comfortable using.
KLM Airlines understood that many of their customers are professionals who use LinkedIn. So the airline launched a special LinkedIn group that offers 24/7 customer support to KLM passengers.
Synchronization
To close the loop on being reachable, your channels need to communicate with each other too. If the information you give a customer via phone contradicts what you've told them on your website, it leaves behind a strong taste of unreliability. Ensure that the customer's past interactions with the company are available to any agent who is currently speaking with them. Unify all your customer interactions, so that customers don't have to repeat their issues every time they use a different channel.
For a company that cares about customer satisfaction, each support channel presents an opportunity to impress. By being reachable, you can not only serve individual customers more efficiently, you can also gather data about customers' interests to make your marketing more effective.

Are we on the right track? Tell us what you think in the comments section below!